Corbett Master
Best Time To Visit
Corbett
Corbett Master - Best Time to Visit
Best & Perfect Time to Visit
Jim Corbett National Park
Jim Corbett National Park is a year-round destination as Jim Corbett has Moderate Climate.This park experiences 3 distinct seasons - winter from November to February, summer from March to June and Monsoon from July to October. Best time to visit Jim Corbett primarily depends on monsoon, weather and road condition inside Corbett National Park. Another thing to consider before planning the dates of the trip is that this park is divided into zones.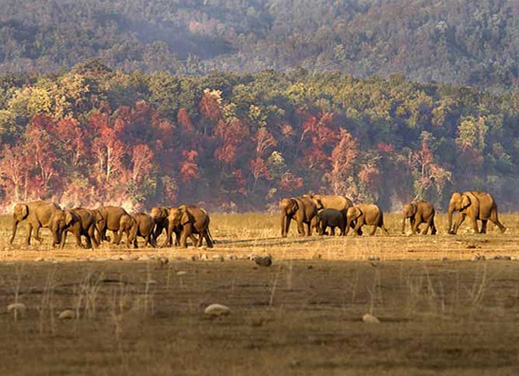 Summer Season - During March To June Months
Summer in Jim Corbett falls between the periods of March to mid of June. During the summer season, the temperature remains quite high. In day time, the weather becomes too hot and scorching that may go up to 40 degree c. Although hot but April-June are most visited and best popular time to visit Jim Corbett National Park by families with kids due to summer holidays in most of schools in India. And all the five zones are open during this time so the probability of spotting the more number of animals increases. It is not cool all the time in the summers but it is still comfortable enough to explore in summers.
Monsoon Season - During July To September Months
The monsoon season is not considered ideal for visitors at Jim Corbett National Park, yet we suggest you to visit during this time if you do not prefer visiting this site in crowd and is great time to explore lush-green environ of Jim Corbett. So, we must say that it is an ideal season to have amazing trekking experience. Some zones are closed off during this season because the rainfall washes off the roads connecting to these zones making it dangerous. Two Safari Zones (JHIRNA & DHELA) of Jim Corbett are OPEN during July, August & September months.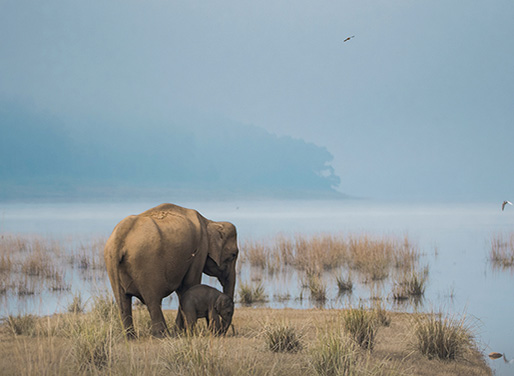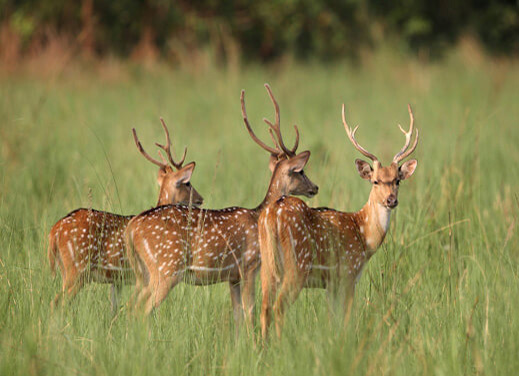 Winter Season - Within October To February
The winter season or a period of October to February is the best time to visit in Jim Corbett national park, you will find this park a true abode of beautiful and unseen birds. During this time days are sunny and bright as wildlife and tiger sighting is vey high, as most of animals seen in open basking sun. Winter months are also best time to visit Jim Corbett National Park wbecause it is when its all park zones and safari gates are open for wildlife safari. And during the winter season, you can enjoy river rafting, photography, nature walks, jeep safari, elephant safari in Jim Corbett with your family.

Planning for an exciting vacation in Jim Corbett?
Enjoy lavish luxurious stay amidst the beauty of nature and wildlife!
Whatever you're after, we have it! We share a passion to deliver the best and most inspiring wilderness / adventure experiences possible. Know more about us and our experience here.
Contact us!